Welded Chicken Wire Mesh Cage Panels
Welded wire mesh panels are now popularly used for breeding of egg chickens as the bottom of the wire cages. The opening holes sizes are up to the eggs minor axis and the chicken feet sizes. The mesh grid should not be too close, otherwise, it will affect fecal leakage. Small hole cages will need more wire mesh material in manufacture and will also raise the cost of chicken wire cages.
Technical Requirements for Making Chicken Wire Cage Panels:
Material: Galvanised steel wire mesh
Warp wire and weft wire diameter:
The bottom warp wire mesh spacing should not be greater than 2/3 of the minor axis of eggs 2/3, and generally 24 to 26 mm; weft spacing should not be greater than2/3 of the length of the chicken feet, should normally be less than 50 mm.
The bottom wire mesh panel is an important part of the chicken feeding cages, it will not only withstand the weight of the chicken, but also make eggs from hens easily rolled into the front tanks under the cages with no damages to the eggs. At the same time, the bottom wire mesh will allow majority of the stool leak into the ground, reducing wire mesh cages pollution. The mesh holes shall also ensure easy catching of the chicken wire, stable and comfortable standing and walking of the chicken.
So, the bottom wire mesh panels need to be welded into a firm structure with certain strength, elasticity and tilt.
We can supply both electro galvanised steel welded wire mesh panels and hot dipped galv. welded panels at higher cost for customers choices.
Various sizes of panels are available for making custom size single or multi-layer chicken wire cages.
Uses: For breeding of egg chickens, meat chickens and young chickens.
Feature: The welded wire mesh chicken wire cage panels are easy for installation, can save the spacing, make feeding the chickens easy.
For more information of chicken cage panels, please contact us.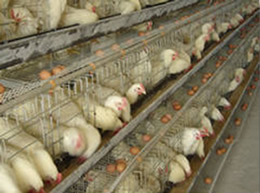 Egg Chicken Breeding Wire Mesh Panel Cages

Welded Mesh Panels Used as Chicken Wire Cage Layers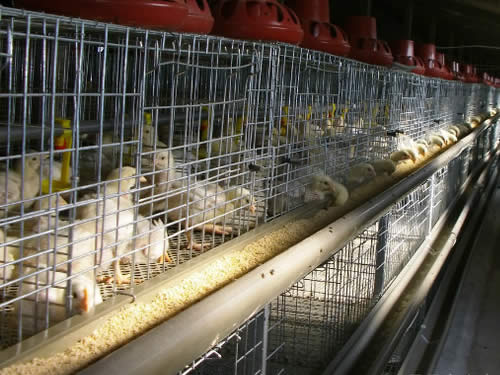 Corrosion Resistant Zinc Plated Chicken Wire Panels