Copper Chicken Wire
Aiji supplies various metal chicken wires including mild steel, stainless steel and copper. Copper mesh chicken wire is less popular compared with above two types. It can be made into straight twist or reverse twisted. Copper chicken wire with straight and reverse twisting is also supplied.
It has the following features:
The construction is simple, no special skills;
It can withstand a wide range of deformation, but not collapse. From the fixed thermal insulation effect;
Excellent process on the basis of ensuring the uniformity of the coating thickness, stronger anti-corrosive;
It can save transportation costs. It can be shrunk to a small volume, and involved in a moisture-proof paper packaging, take up very little space.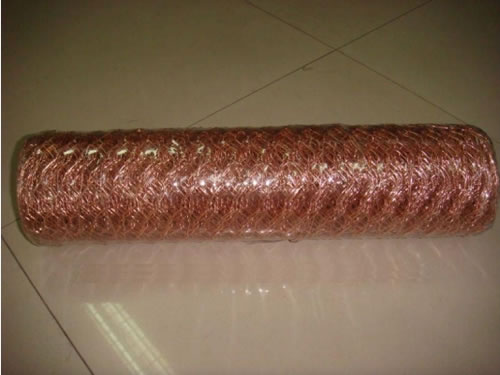 Chicken Wire Twisted with Copper Wire

Copper Wire Mesh for Chicken Fencing